Tweed
Details
http://www.emuaustralia.com/cn/All-Footwear/Tweed/W11180.html
These classic heels are just the right amount of height, packed with all of EMU Australia's feature comforts, to get you from day-to-dark.
Read Full Product Details Here
---
Product Actions
FREE Express Shipping
on All Orders
---

Features
Smooth pull up leather with suede toe straps.
Wrapped EVA for superior comfort.
Rubber midsole and leather wrapped heel.
Rubber pods for traction.
光滑的油蜡变色皮革及前端的绒面革绑带;极致舒适的包裹型EVA材质;橡胶鞋底夹层和皮革包裹的鞋跟;橡胶垫片更防滑更安全
Product Description
Brunch with the girls? Late lunch? Work drinks? These are the heels for you. You can count on EMU's incredible comfort plus elegant style, no matter what your city adventure is. 想和闺蜜们一起吃个早茶?午餐?还是下班小酌?此款鞋履都是您的不二之选。穿上它,源自EMU的不可思议的舒适设计和优雅造型让您都市冒险的每一环都足下生辉。
High Comfort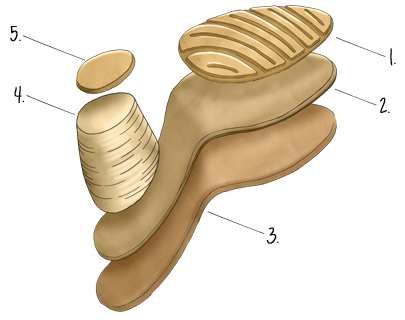 1. Naturally durable rubber forefoot pod for extra traction

2. Lightweight & durable molded rubber midsole

3. Soft EVA insole cushioning for underfoot comfort

4. Stacked leather 3" egg shaped heel, providing comfort & stability

5. Naturally durable rubber heel pod for extra traction
---
Complete your look @emuaustralia.