Taria休闲短靴
Details
https://www.emuaustralia.com/cn/Spring/Taria%E4%BC%91%E9%97%B2%E7%9F%AD%E9%9D%B4/W11069.html
FREE Express Shipping
on All Orders
---


Features
Perforated suede upper.
EVA wedge midsole for comfort and support.
Durable, natural gum rubber for traction.
打孔设计的绒面革鞋面;EVA材质楔形鞋底夹层提供舒适和支撑;增添防滑功能的耐磨天然橡胶
Product Description
our classic and popular Beach collection. The EVA wedge provides comfort and stability, while the insole delivers beautifully soft cushioning and the sculptured instep will mould to your foot over time, making them the perfect fit. Try the silver, for a bit of fun! (We designed it for just that).
此款Taria女式绒面革短靴是我们广受欢迎的经典沙滩系列里推出的新季单品。EVA材质的楔形鞋底保证了此款鞋履的极致舒适和稳定。鞋内置有极为柔软的缓冲垫,而模压精制的贴脚鞋面将会与您的双足完美结合。试试银色款吧,让您的生活更添乐趣(这就是我们设计它的初衷)!
Beach Comfort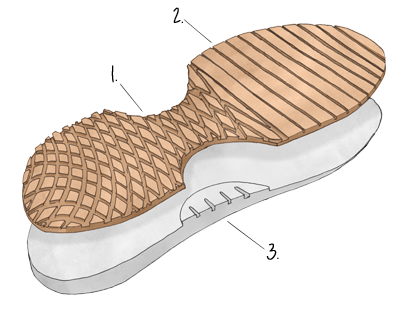 1. Radiating circles provide extra traction

2. Naturally durable gum rubber outsole

3. Co-Moulded EVA for comfort & support
---
Complete your look @emuaustralia.